ServiceMaster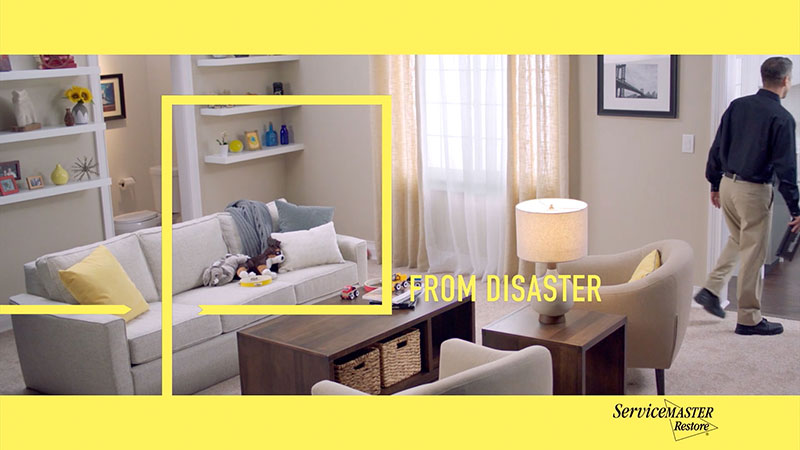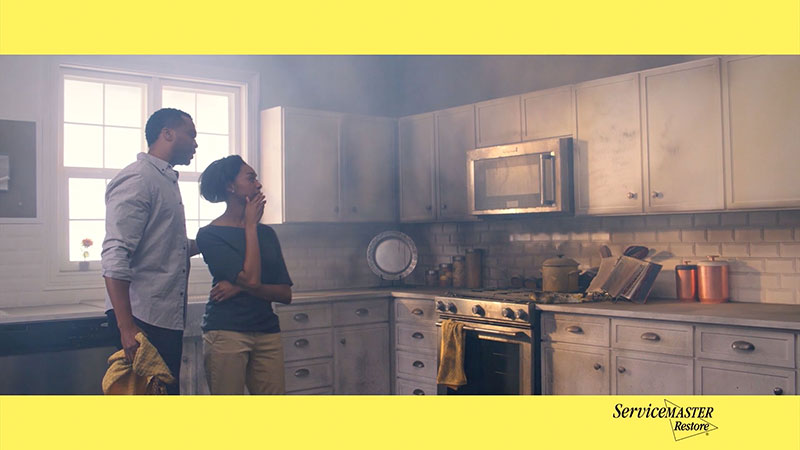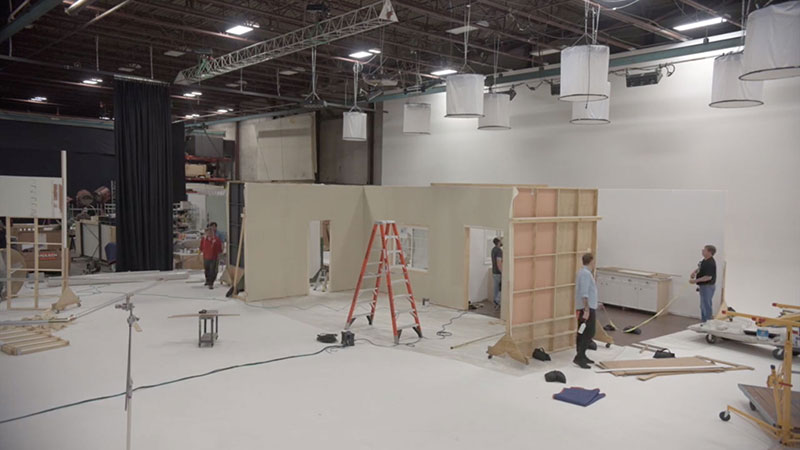 The four little words that turned brand confusion into brand clarity.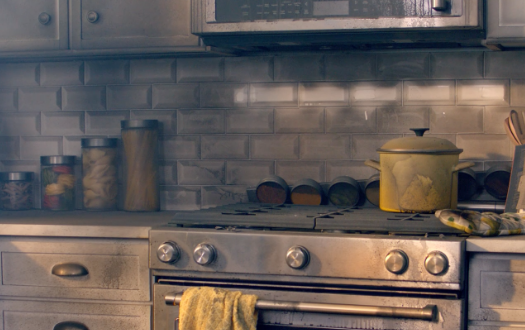 "I've heard of them, but what do they do again?"
After successfully serving customers for 60 years, ServiceMaster Restore was confronting a surprising issue; there was still consumer confusion about what their service actually provided - the restoration of homes after a disaster such as fire, flooding or mold.
That's when Marketing Architects took over the role of their TV agency. We were challenged to bring brand clarity to an audience who were already feeling overwhelmed by tragedy.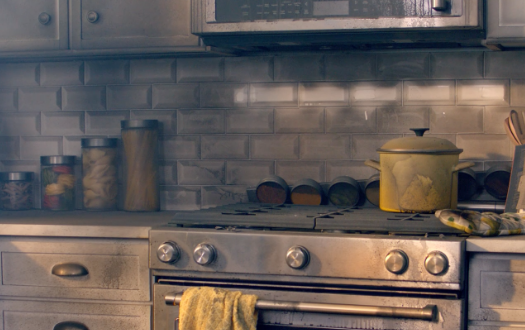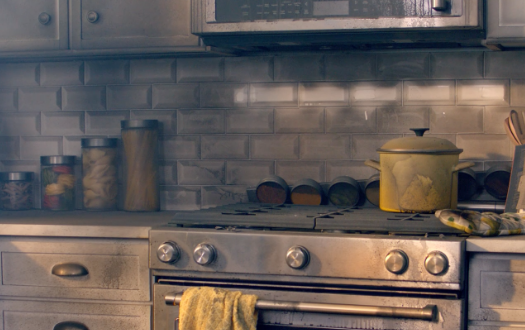 Four words became the bridge to a major milestone.
Consumer confusion isn't solved by lengthy education. It starts with something far simpler: a clear idea distilled into a memorable phrase. Something that gives hope to consumers and inspiration to ServiceMaster Restore technicians.
After developing a wide range of taglines, and running each one through exhaustive audience testing, a clear winner emerged: "From Disaster to Done." Consumers loved the way it connected with their pain and offered the promise of an easy, complete solution.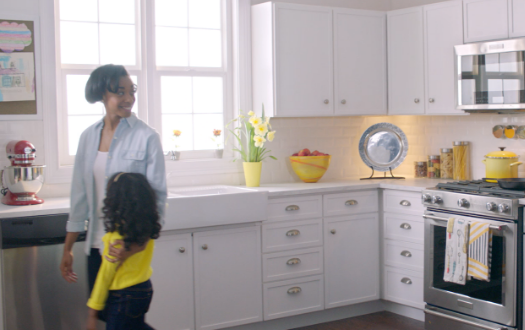 Bringing the tagline to life.
Consumer research also revealed that victims of home disaster overwhelmingly go online to find help. Armed with that insight and the new tagline, we built a campaign that put consumers directly into that moment of need. Each commercial highlighted a different disaster followed by a quick online search. Type in your disaster and discover ServiceMaster Restore is your solution.
Production has to be perfect. To get the right shots for the campaign, no location was perfect. That's why we built our own from the ground up.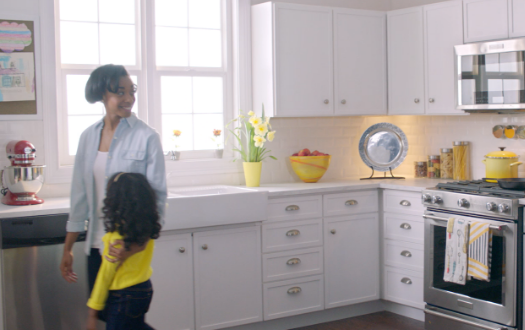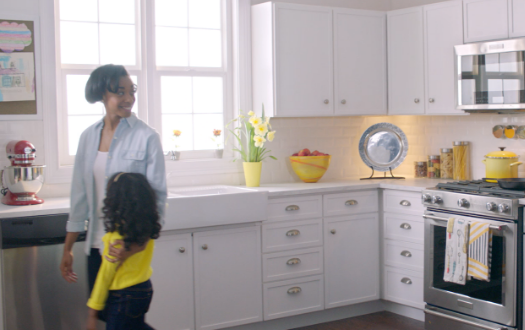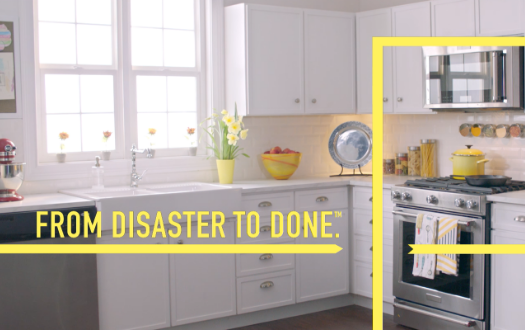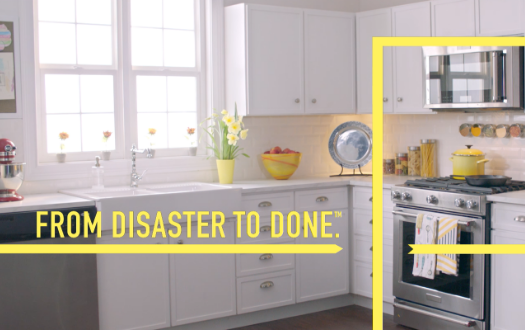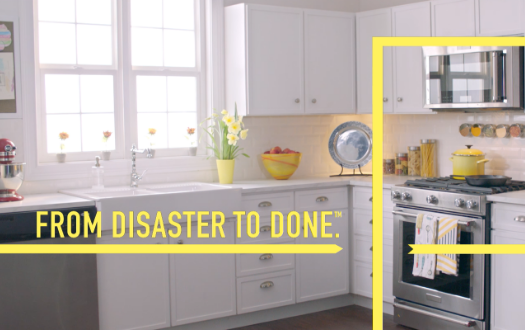 Two guys walk into a bar... and walk out with a new franchise.
That's no joke. It's a true story that highlights the power of 30 seconds of brand clarity. When two guys saw one of the new ServiceMaster Restore commercials on the TV at their local bar, it was all they needed to understand the business…and compelling enough to want to buy into the franchise. ServiceMaster Restore also reported hearing from existing franchisees praising the campaign for the impact to their local markets.
These 30-second TV commercials not only defined the benefits of ServiceMaster Restore to their consumers. They sparked new investor confidence and renewed franchisee loyalty. From disaster to done.
When disaster strikes, consumers know the brand that will give them a hand.
Our Work