STRATEGY IQ
Insights Quantified.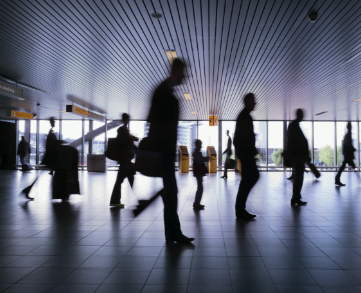 Consumers don't stand still, so neither should your brand.
In a rapidly changing world, consumer behavior is fluid and customer interest is fleeting. Too many companies simply can't keep up, and campaign performance suffers as a result.
We help you move at the speed of the customer.
Strategy IQ uses a proprietary blend of real-time and historical behavioral data to hone your messaging and refine your audience. Our expert team of strategists and analysts optimize your campaign for the customer of today—even while preparing for the customer of tomorrow. With relevant consumer insights on hand, you outpace the competition.
We cover your strategy costs.
We believe in the power of consumer data and insights to transform brands. By investing in strategy, we set ourselves up for success—because if you win, we win.
Here's What We Provide:
Market Intelligence
Secondary data sources like Prizm, MRI and Statista. Trend gathering. Results libraries. Social media listening. Over 20 years of best practice knowledge.
Brand Understanding
Vision, position, and purpose setting. Brand measurement.
Audience Development
Proprietary research database. 1st party data integration. Behavioral psychology. Attitudinal and behavioral consumer research.
Messaging Development
Qualitative and quantitative market research. Consumer motivations. Strategy and copy testing.
Collaborative Process
Rapid on-boarding. Performance briefs. Greenhouse workshops for brand, strategy, and innovation.
Explore our five platforms.